Blackbird Mild Brown Porter
6 x 440ml
Regular price
£20.00 GBP
Sale price
£12.00 GBP
Unit price
per
Sale
Sold out
It's early winter. You've been for a walk. Its 4:30pm, but it's getting dark. Trees like skeletons, crisp air and the comely smell of woodsmoke from nearby fields.
You reach the pub — is there anything better than a pub at the end of a long walk? It's warm. A fire crackles in the corner, and the welcome burble of friendly people hits your chilly ears. All you need now is a pint to slake your thirst and warm your bones. 
Blackbird Mild Brown Porter is our beer for these moments. We use seven Suffolk malts, a warm fermentation and a smidge of First Gold hops to make (we think) the perfect beer for a quiet pint on a dark night.
3.2% ABV
Ingredients
Water, malted barley, wheat, oats, hops, yeast
Suitable for vegans
Share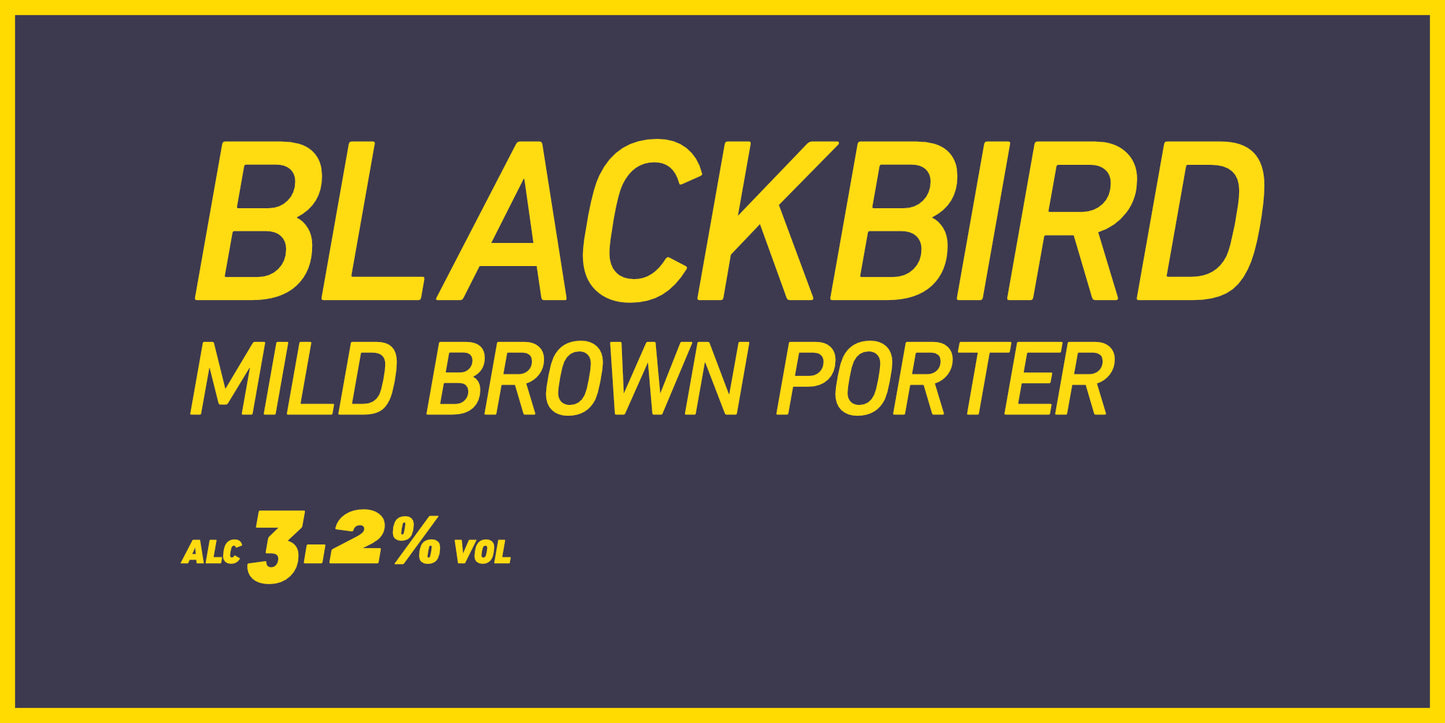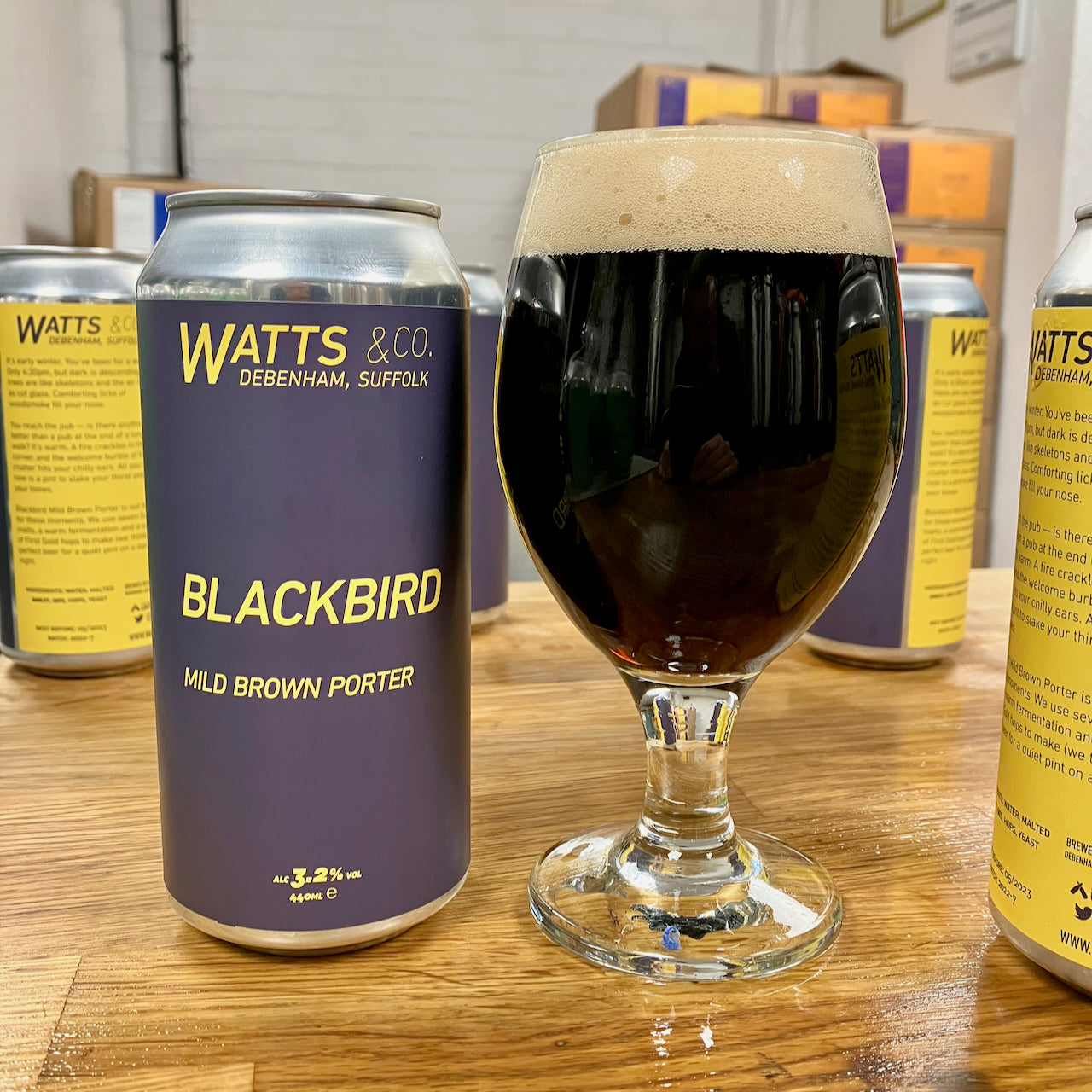 great beer
I tried a few of the other Watts & Co. bitters and they were all really good..... but a bit strong for my head. So I tried the porter which I will happily recommend.
A 5 Star Beer!!
Definitive proof that a low ABV beer can be a great beer. So easy to drink that I am amazed how quickly the glass is empty and I end up wishing that I had put another can in the fridge.
delicious creamy dark beer
this has rapidly become our favourite. a dark beer with hints of coffee, not too gassy